Tho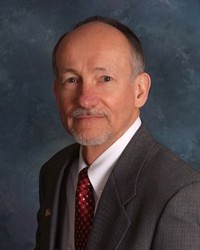 mas D. Shackleford
Tom Shackleford is the founder and principal of The Law Office of Thomas D. Shackleford, and he has been practicing law in Mason, Ohio, for over forty years serving primarily Warren, Butler, and Hamilton counties.
Mr. Shackleford graduated from Miami University in 1965 and the Ohio State College of Law in December, 1967. He then served on active duty in the United States Air Force from August 1968 to May 1972 as a Captain in the Judge Advocate General (JAG) Corps. Mr. Shackleford entered the private practice of law in June of 1972 in Mason and established The Law Office of Thomas D. Shackleford in 1980. Mr. Shackleford has also served as a Magistrate of the Warren County Probate/Juvenile Court from 1972 to 1982.
Mr. Shackleford has always been very actively involved in the Mason area. His past involvement includes Men's Walks Team member of the Northern Lights Emmaus Community; past President of the Mason Area Chamber of Commerce; past President (two times) of the Kiwanis Club of Mason; and, past President of the Board of Trustees of the Mason Scholarship Foundation.
Mr. Shackleford and his wife, Sue, have two sons, Brad and Adam, and have been blessed with six grandchildren. Mr. Shackleford attends Grace Chapel in Mason, Ohio. His hobbies are backpacking, skiing, conditioning, and reading.
You can contact Mr. Shackleford via email at tom@shacklefordlawoffice.com or by calling 513-398-8911.
____________________________________________________________________
Susan F. James
Susan James, paralegal, is a very valuable member of the office legal team. Susan has worked at several law firms in Cincinnati since 1972. She has worked with Mr. Shackleford since 1989, providing legal support in various areas of law including Probate Administration and Estate Planning.
Susan is a member of Crestview Presbyterian Church, and enjoys singing with the choir and an a capella trio, as well as reading, fitness, and out-of-state visits with her two grandchildren.
Susan can be reached by email: tom@shacklefordlawoffice.com, or by phone: 513-398-8911.